We are listing more than four hundred kinds of effective products for various health problems to our international wholesalers, and we are making our price the most favored on your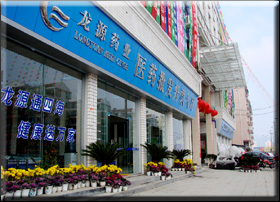 behalf. Our products go to many countries in the world. Each product has passed the strict national degree test and has been proved to be both clinically effective and safe to thousands of people before being manufactured. Each product has English instruction.
Every product is seeking for an international sole wholesaler in your country. You (individual or company) are welcome to become our sole wholesaler in your country. Please let us know what certain product that you are interested in, so that we could contact the manufacturer on your behalf to sign the sole wholesale right contract.
The steps to become our sole wholesaler in your country or your nearby countries are as follows:
Step One, please check our list of herbal products as below and find what a product that you are interested in.
Step Two, make a small order from us, for example thirty or fifty packets, to test the effect of the product.
Step Three, make a few bigger orders, for example one hundred packets or two hundred packets each time to test your market.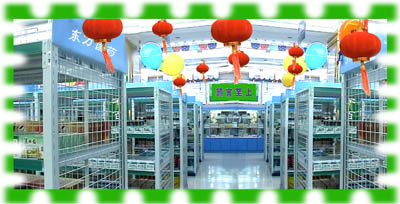 Step Four, try to register this product with your government, in the meantime, ask us to contact the manufacturer of this product to sign a sole wholesale contract on your behalf.
Step Five, you could make official bulk order now in the official export way.
Step Six, you could expand to more of our herbal products according to the above process.
Of course, you could manage two or more kinds of herbal products in the meantime.
Also you could tell us your order by filling out Order Form. Send us the order list, and we will report a really favored price for your wholesale.
Best wishes to you and your company!
A-01. Herbal Products for Common Cold and Summer-Heat
B-02. Herbal Products for Heat-Clearing, Detoxicating Inflammation-Healing, Anti-virus
C-03. Herbal Products for Coughing, Asthma, No-Smoke, and No-Alcohol
D-04. Herbal Products for Anemia and Purpura
E-05. Herbal Products for Insomnia, Depression and Forgetfulness
F-06. Herbal Products for Diabetes and Fat-Reducing
G-07. Herbal Products for Gastritis, Gastro-Duodenal Ulcers and Poor Appetite
H-08. Herbal Products for the Liver, Gall-Bladder Diseases
I-09. Herbal Products for Intestine Disorders, Diarrhea and Constipation
J-10. Herbal Products for Children
K-11. Herbal Products for Women's Conditions
L-12. Herbal Products for Ears, Nose, Throat, Teeth and Eyes
M-13. Herbal Products for Diseases of the Heart, Brain, Blood Vessels, Hypertension and Dizziness
N-14. Herbal Products for Trauma-Healing, Blood-Quickening and Pains-Stopping
O-15. Herbal Products for Rheumatism
P-16. Herbal Products for Apoplectic Sequelae
Q-17. Herbal Products for Prostatitis, Kidney-Stone and Urinary Inflammation
R-18. Herbal Product for Tonification, Vitality-Improving, Fatigue-Improving and Epilepsy
S-19. Herbal Products for Men's Conditions
T-20. Herbal Products for Weight Loss, Cosmetics, Cold-Bites, Hirsutism, Hircus, Skin Moistening
U-21. Herbal Products for Hemorrhoids, Hernia and Sweating
V-22. Herbal Plasters for External Application
W-23. Herbal Products for Cancers
X-24. Herbal Products for Skin Problems and Scars
Y-25. Herbal Products for Vertebra and Bone Problems
Z-26. Needles, Moxas, Cups and Other Apparatuses
P.S. Liquid Herbal Products for Injection, I.V. Drip and Oral Taking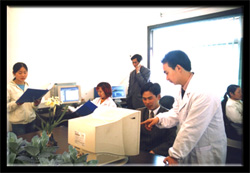 Contact Address:
Zhongfang Red Cross International Hospital,
Dangui Road, Zhongfang County,
Huaihua city, Hunan province,
China. 418005
Tel: 86 745 2813348