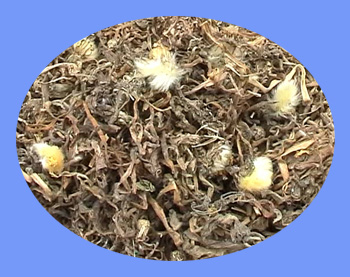 Dandelion Herb (pu gong ying)
Herba Taraxaci
Properties: Sweet and bitter in flavour, cold in nature, it cats on the liver and stomach channels. The sweet and cold properties of this herb clear away heat and detoxicate poisons, and the bitter and cold properties subdue swellings and dissolve lumps. All of the sores and abscesses, such as acute mastitis, furunculosis, pulmonary abscess and acute appendicitis can be cured with this herb. It is particulary indicated for the acute mastitis. In addition, the herb can also bi used to eliminate damp-heat, so as to treat stranguria due to damp-heat and jaundice.
Effects: Clearing away heat, detoxicating, subduing swellings or removing dampness by diuresis for treating stranguria.
Indications:
1. For mastitis with swelling and pain, or sores and abscesses, it is used in combination with the drugs for clearing away heat, detoxicating, subduing swellings, and dissolving lumps, such as honeysuckle flower, viola herb and wild chrysanthemum flower. In cases of acute appendicitis and abdominal pain, it is used with rhubarb and peach kernel, or other detoxication and pus-evacuating drugs.
2. For stranguria caused by heat with painful diacharge, it is used in combination with diuretic and urinary aseptic medicines, such as capejasmine fruit, plan tain seed and ricepaper pith. In cases of jaundice due to damp-heat, it is used with oriental wormwood and curcuma root, or other cholangogues.
Dosage and Administration: 10-30g. Double the dose for fresh herb. Quantum satis when applied externally.
---------------------------------------------------------------------------------------
-------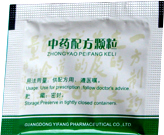 For the convenience of customers, we offer the

Dandelion Herb (pu gong ying) as the quick-dissolving granule made through modern technology.

Directions:

Every sachet is equivalent to raw herb 10 grams.

The dosage is for adults, one sachet each time, twice a day. Please put the granule into a cup, then put 50-100ml boiling water into the cup and stir it with spoon. You will get some tea, drink it when it is luke-warm. For children, the dosage should be reduced according to the weight.

Air ship 50 sachets of

Dandelion Herb (pu gong ying)

in the form of quick-dissolving granule for your personal use now at $98.00.

If you would like to order this raw herb, please go to the order form.