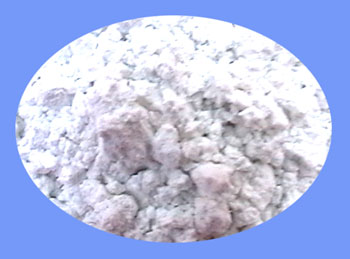 Talcum (hua shi fen)

Talcum

 

Properties: The drug is sweet and tasteless in flavour, cold in nature, and acts on the stomach and urinary bladder channels. Being sweet and tasteless for inducing diuresis and excreting dampness, cold for clearing fever, and lubrication for clearing obstruction, talc mainly clears pathogenic damp-heat in the urinary bladder to induce diuresis, treat stranguria, remove urinary calculus and alleviate pain. It is often used to treat stranguria due to heat, and stranguria caused by urinary stone. Being sweet and cold for clearing heat and inducing diuresis, it can also relieve summer heat and thirst.

Effects: Treating stranguria, removing urinary calculus, clearing fever and summer heat.

Indications:

1. The drug is often used in combination with manshurian aristolochia stem, plantain seed and other herbs for inducing diuresis and treating stranguria, to treat damp-heat in the urinary bladder and dribbling urination with pain; and with climbing fern, lysimachia and other herbs for treating stranguria, softening lumps and removing urinary calculus, such as Erjin Paishi Decoction, to treat stranguria caused by urinary stone.

2. It is often used in combination with liquorice for clearing summer heat, relieving vexation, inducing diuresis and treating stranguria, such as Liuyi Powder, to treat summer heat due to exopathy, vexation, thirst and scanty dark urine; and with plantain seed, white hyacinth dolichos bean and other drugs for removing dampness and arresting diarrhea, to treat diarrhea due to summer heat.

In addition, to treat damp sore and eczema, talc can often be used in combination with dried alum, phellodendron bark and other drugs for eliminating dampness and relieving itching, ground into powder for external use.

Dosage and Administration: 10-15g. Wrapped in gauze and decocted in water, for external use in appropriate amount.

----------------------------------------------------------------------------------------------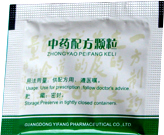 For the convenience of customers, we offer the

Talcum (hua shi fen) as the quick-dissolving granule made through modern technology.

Directions:

Every sachet is equivalent to raw herb 10 grams.

The dosage is for adults, one sachet each time, once a day. Please put the granule into a cup, then put 50-100ml boiling water into the cup and stir it with spoon. You will get some tea, drink it when it is luke-warm. For children, the dosage should be reduced according to the weight.

Air ship 50 sachets of Talcum (hua shi fen)

in the form of quick-dissolving granule for your personal use now at $98.00.

If you would like to order this raw herb, please go to the order form.