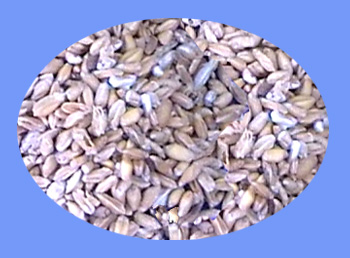 Light Wheat (fu xiao mai)

Fructus Tritici Levis

 

Properties: It is sweet in flavour, cold in nature, and tropistic to the heart channel. Being sweet in flavour, it functions in supplementing Qi and consolidating superficies for treatment of spontaneous perspiration; and as a cold drug, it can clear lever of deficiency type for treatment of night sweat. It , as a main herb for stopping sweating, can be used to treat spontaneous perspiration, night sweat and perperal hyperhidross.

Effects: Replenishing Qi, clearing hectic fever and stopping sweating.

Indications:

1. For spontaneous sweating due to Qi deficiency, it is often used with Radix Astragali, Concha Ostreae and Radix Ephedrae to replenish Qi, consolidate superficies and to stop sweating; for night sweat due to Yin-deficiency, it is used with Yin-nourishing and sweat-arresting herbs such as Fructus Schisandrae, Radix Paeoniae Alba and Fructus Cornietc.

2. For fever of Yin-deficiency, night sweat and hectic fever, it is used with herbs for nourishing Yin and reducing asthenic heat, such as Radix Rehmanniae, Cortex Lycii Radicis, Rhizoma Anemarrhemae, Radix Stellariae, etc.

Dosage and Administration: 15-30g.

----------------------------------------------------------------------------------------------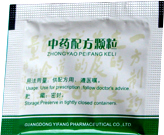 For the convenience of customers, we offer the Light Wheat (fu xiao mai)

as the quick-dissolving granule made through modern technology.

Directions:

Every sachet is equivalent to raw herb 15 grams.

The dosage is for adults, one sachet each time, twice a day. Please put the granule into a cup, then put 50-100ml boiling water into the cup and stir it with spoon. You will get some tea, drink it when it is luke-warm. For children, the dosage should be reduced according to the weight.

Air ship 50 sachets of Light Wheat (fu xiao mai)

in the form of quick-dissolving granule for your personal use now at $98.00.

If you would like to order this raw herb, please go to the order form.