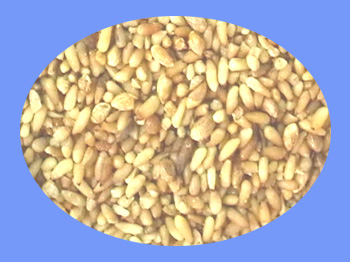 Arborvitae Seed
(bo zi ren)
Radix Polygalae
Properties: Acrid and bitter in flavour, slightly warm in nature, it acts on heart, kidney and lung channels. Acting chiefly on heart and acting on kidney, this herb can tranquilize the mind and benefit intelligence by restoring the equilibrium between the heart and kidney in cases of deficiency of heart-energy, palpitation and insomnia. In addition, as a dispelling and warm agent, it can promote vital energh, and dissipate phlegm to alleviate cough and manic depressive sysdrome due to phlegm blockage of heart.
Effects: Tranquilizing the mind, enhancing intelligence and dissolving phlegm to open the orifice.
Indications:
1. For the treatment of deficiency of heart energy, cevere palpitaion, insomnia and amnesia, it is often used together with Radix Ginseng, Poria, Osdraconis for tonifying heart-energy. Tranquilizing the mind, such as pill for calming the mind.
2. For the treatment of phlegm blockage of heart (mind) orifices vague mind. Frightening, amnesia and anxiety, it is used with herbs Rhizoma Acori Graminei, Radix Curcumae Fritillary Ball which are effective in eliminating phlegm, alleviating mental depression, resuscilating. In combination with antitussive Radix Glycyrrhizae, Semen Armeniacae Amarum, Platycodon, it is usually used for cough with profuse sputum that is thick and difficult to expectorated.
Moreover, it is also used for treatment of carbuncles and swelling.
Dosage and Administration: 3-10g.
Precaution:
Contraindicated in peptic ulcer.
----------------------------------------------------------------------------------------------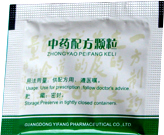 For the convenience of customers, we offer the Arborvitae Seed

(bo zi ren)

as the quick-dissolving granule made through modern technology.

Directions:

Every sachet is equivalent to raw herb 10 grams.

The dosage is for adults, one sachet each time, twice a day. Please put the granule into a cup, then put 50-100ml boiling water into the cup and stir it with spoon. You will get some tea, drink it when it is luke-warm. For children, the dosage should be reduced according to the weight.

Air ship 50 sachets of Arborvitae Seed

(bo zi ren)

in the form of quick-dissolving granule for your personal use now at $98.00.

 

If you would like to order this raw herb, please go to the order form.