Dear valued international wholesalers and retailers,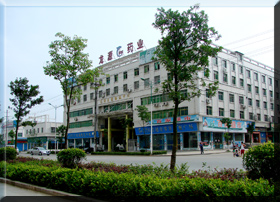 It is our honor to cooperate with your business. What we could offer to support your business expansion is the most favored price and the best quality products. Our herbs go to many countries in the world. Before we export herbs officially to you, our Chinese government will check the list of the order to make sure that all the herbs we will export to you are legal products in your country. So you do not need to register these herbs with your government to make them allowed to be imported into your country officially.
 
We classify our hundreds of herbs into three different lists according to English, Latin language and Chinese Pinyin. You could check these hundreds of herbs according to the language that you are used to. Also the herbal names in Chinese language is included in every list.
The herbs could be offered in original raw herb form, or fine powder form, or herbal capsule form.
Our price report of raw herbs is in US$ per kilogram (about 2.2 pounds). It is for herbal fee, and the shipping fee is not included. In a common condition, the minimum order for the official export will be above 300 kilograms. Our price report here for wholesale is just for your reference. Actually you could get lower price report according to your amount of order. So please feel free to send us an email or fill out our order form to let us know your trial order. You would be excited to find that our price report is the most favored to you.

Usually, for the order between 300 kilograms to 1,000 kilograms, the international shipping fee is about US$1.00 to US$2.00 per kilogram. While for the order between 1,000 kilograms to 10,000 kilograms, the international shipping fee is about US$0.3 to US$1.00 per kilogram. As to the exact shipping fee for your order, please let us know your order weight and destination. Our pleasure to report to you exactly.
Also you are welcome to seek samples from us.
Prosperity to you!